You can add and edit addresses in the organisation Addresses screen. The screen can be found under the Settings icon located at the top of any screen.

To add an address select the Add Address link at the bottom of the list. To edit an existing address, click on the address detailed in the list.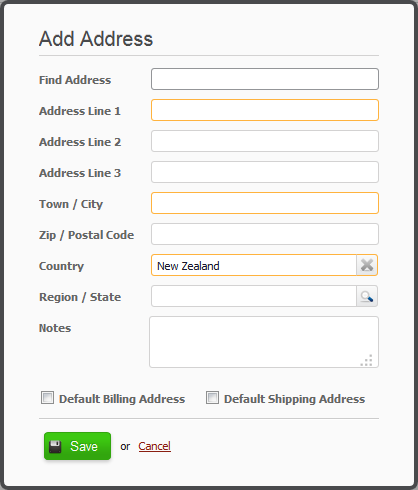 Find Address hooks directly into NZ Post's address finder. As you type in the details of an address, a shortlist of address candidates become available to select.
Setting the default billing or default shipping address checkboxes, ensures that the address will auto-populate onto your purchase orders etc.