This feature is deprecated
Add Shopify channel
Select the Add Shopify Account button. You may be prompted to confirm an additional Shopify plan charge, depending on your current plan.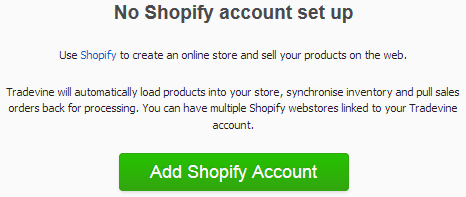 If you don't already have a Shopify account then select the Sign up now link, since you will need a Shopify account before you can add an account and to integrate Tradevine with Shopify. Depending on your current plan you may be prompted to agree to the extra monthly charge.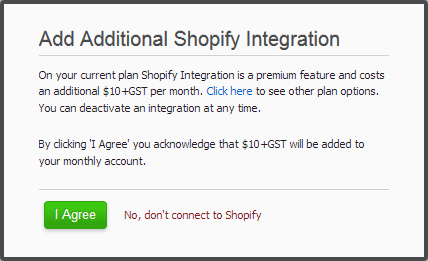 Enter your Shopify shop name and select Connect to Shopify to continue with the integration.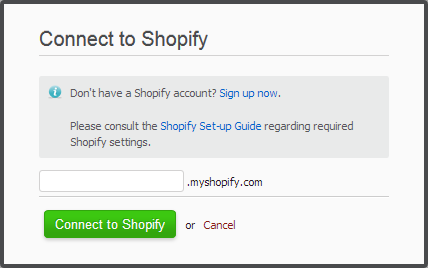 If you are not already logged into Shopify, then you will be prompted to log into your Shopify store. Enter your Shopify email address and your password to continue.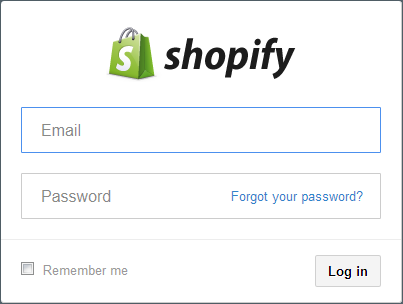 Then you will be requested to Install a Shopify link. Select the Install button and wait for the screen to fall back to Tradevine.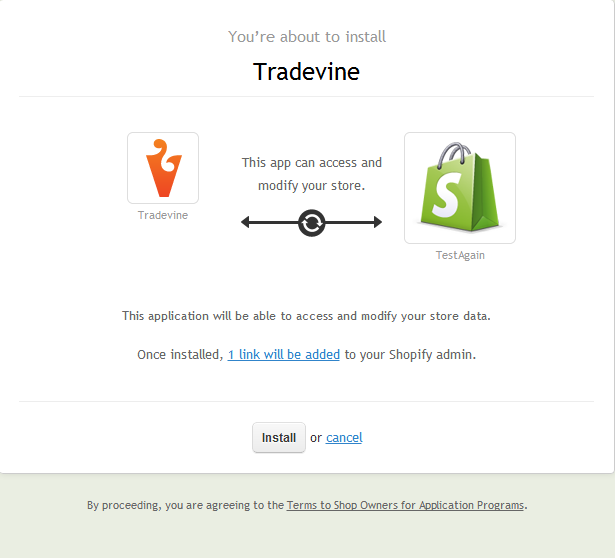 Once you are connected you can continue with setting up Shopify.
Re-authorisation
You can re-authorise if you need to at any time.

Deleting a channel
To delete a Shopify account select the Remove this channel button and confirm the prompt.

Any data linked to the channel will not be visible in Tradevine on your products or sales orders.