Here you can import all your active Trade Me listings. This will load up Tradevine with all your listings, as well as create products from the listings. You can opt to automatically import your listings as products or set these up manually yourself later.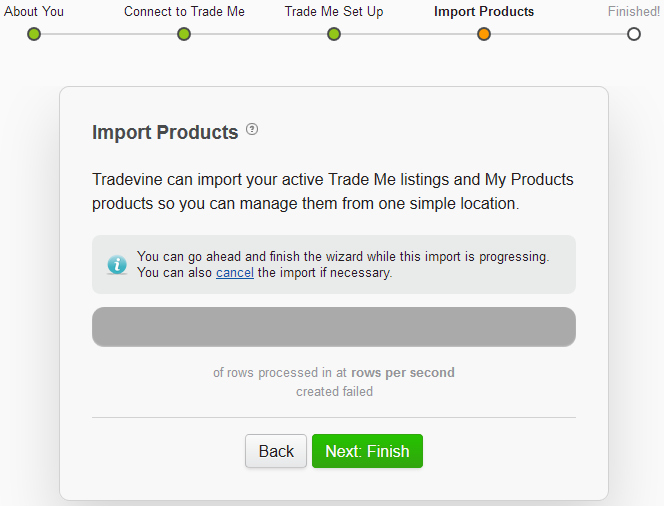 When you kick off the importing you should see something similar to this: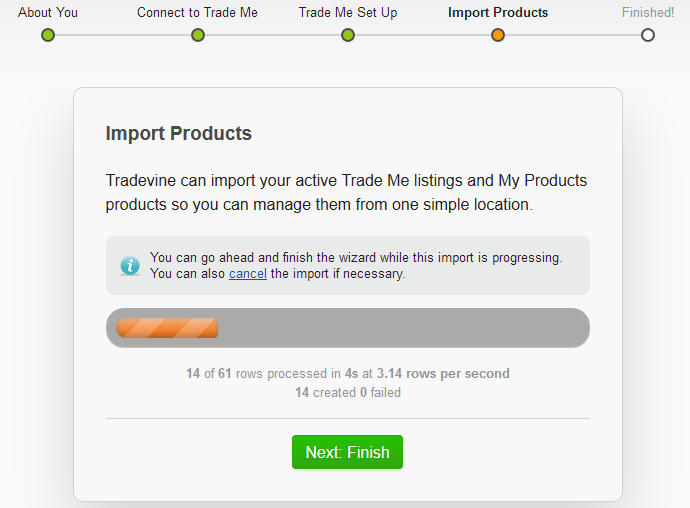 At the completion of the importing we will advise how many listings were imported as products. We only allow one crack at this when you are progressing through the wizard. You can still import your active listings as products when you have completed the wizard. If you cancel during the import, then only the products processed to that point will be imported.
Now that you have imported your active listings as products into Tradevine, there are a few things you should configure on each product once you complete the wizard in the next couple of button clicks.