This step is pretty self-explanatory. It has a couple of links to some Help pages that will help you further on your journey with Tradevine. We recommend you visit these links, as they show you what you need to do next and what you might need to configure to get the best out of Tradevine. Tradevine has plenty of features,especially Trade Me features, so don't be afraid to do a little Help file reading first.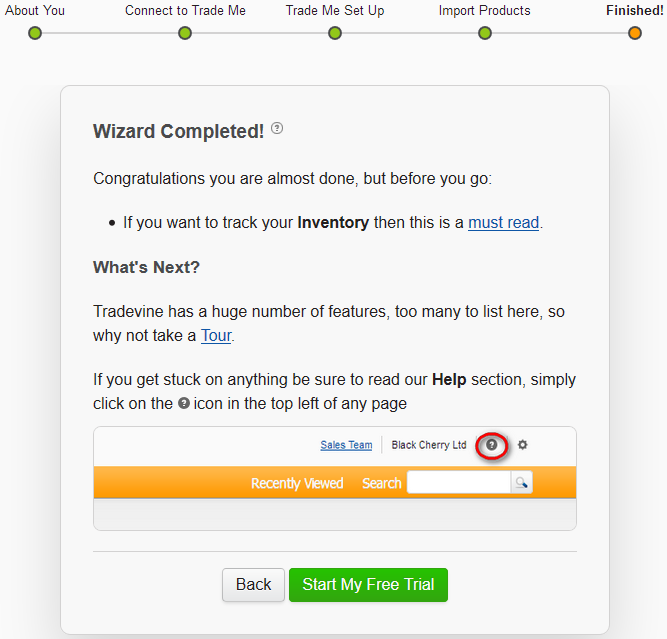 Your 30 day trial starts from when you select the Start button.
Congratulations and we hope you enjoy Tradevine.