The My Plan screen displays all the billing information related to your plan.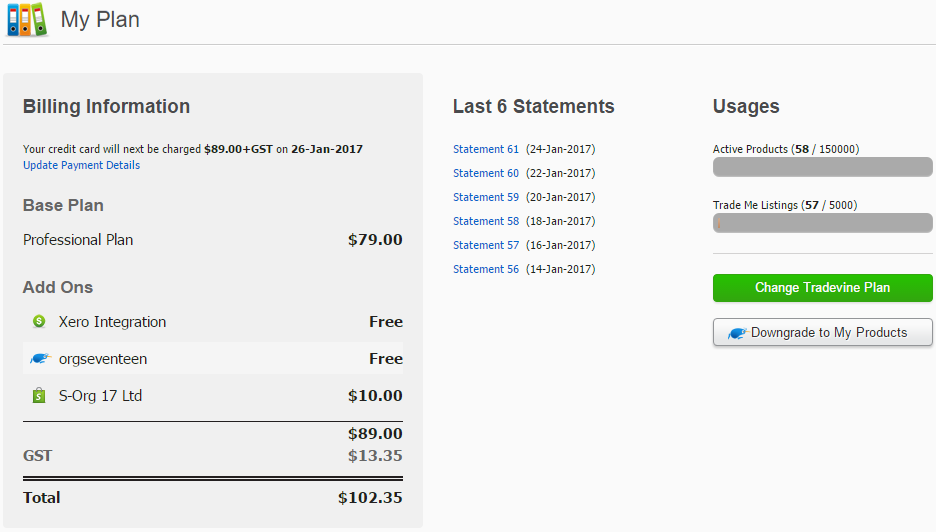 The My Plan screen will display your billable components, the last 6 pricing plan statements, along with your active product counts and your current Trade Me listing counts.
You can also update your payment details or downgrade to a free Trade Me My Products account.
Select the Change Plan button to select a plan or upgrade or downgrade your plan.
If you are on a Trial plan and you recently came across from My Products then you will also have the option to change back to My Products by selecting the Downgrade to My Products button.

When downgrading to My Products you may be prompted to undo some things before proceeding since My Products is a simpler Trade Me offering. This can include:
multiple Trade Me accounts
multiple listing rules for the same product
multi-variant rules
multiple warehouses
BoMs
remove your Shopify accounts
de-authorise Xero
remove your API apps